20 and 40 Foot Self-Load Shipping Container Service
Review our 20 and 40 FT shipping container services and choose the one that's right for your size shipment. How UPakWeShip's Self-Load Container Service Works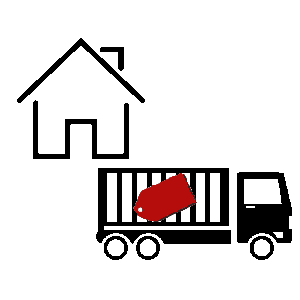 1
Step 1
We bring you your 20 or 40 FOOT SHIPPING CONTAINER on a trailer for you to load.
2
Step 2
You pack your items in your CONTAINER and we truck it to the port, do the documentation, customs entry and finally load it onto a ship.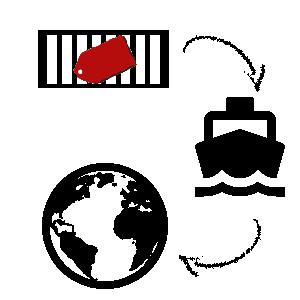 3
Step 3
We ship the CONTAINER overseas, clear it through customs and deliver it to you to unload.
UPakWeShip Features
Only Company That Specializes in International Self-Pack Shipping
Thousands of Successful International Moves
No Hidden Fees, All Inclusive Quotes Given
Fully Licensed and Bonded by Federal Maritime Commision
Save Thousands
With UPakWeShip, you'll always be saving money because most international moving companies will charge you for packing services. Despite what other guys tell you, you CAN pack your own international shipment.
We'll guide you through the entire process, quickly and professionally, saving you money and providing you the stress free moving service you deserve.
Get A Free Container Shipping Quote
Tell us more about your international shipping needs and we'll provide you with a personalized shipping quote, catered to your specific needs.
No Hidden Fees
Only What You Need
Save Thousands in Shipping Costs
Fully Licensed and Bonded by Federal Maritime Commission